Career Continuation Support System
Diversity Management Policy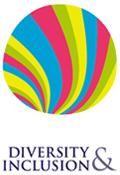 Morita Group is committed to diversity management as part of its strategic management.
As the first step, we will focus on our activities to encourage female leadership. We are not developing diversity management only for the purpose of increasing the diversity of our employees.
We promote diversity not only for social responsibility but also for maximizing our employees' ability to create value.
Career 100 System
Morita is committed to "becoming a company that is sustainably growing and least vulnerable to external changes through the development of human assets." The company's personnel system is built on three main pillars: "result-oriented," "development of human assets," and "fair evaluation."
As part of this effort, we started "Career 100 System" on October 1, 2015 in order to further improve our personnel evaluation system. When employees take maternity, parental, or nursing leave, this system prevents negative evaluation of their performance because of them taking such extended leave.
In this system, taking maternity, parental, or nursing leave will not affect each employee's career development. Our employees have been motivated by this system, which ensures fair personnel evaluation. Morita will continue to drive the improvement of its workplace environment, which will allow employees to work flexibly and safely even when any type of life event takes place.
Example: How to evaluate an employee who has worked four months before taking leave.

The shorter period at work by two months "does not" lead to lower performance. Instead, the employee is evaluated based 100% on the results he/she has produced during that period.
Modified Promotion Requirements for Employees Who Have Taken Parental/Nursing Leave
When employees take their leave for child-raising or nursing care, many wondered if they might be treated unfavorably after returning to the workplace, or were concerned if they would be allowed to get back on their career path as before. To address such anxiety, effective on October 1, 2015, Morita introduced "modified promotion requirements for employees who have taken parental/nursing leave."
This system was introduced to fairly evaluate the performance of employees who fall under this category. The existing system required that the annual evaluation of such employees for the past two years be above a certain level. For this reason, they were concerned that when they returned to their workplace, the pace of their promotion might slow because of the lost performance during leave.
To address that concern, the system was modified to evaluate employees who have taken long leave in the two most recent years based on their performance in the "two annual evaluation results immediately before leave." The system was modified so that taking long leave would not affect their career paths in the future.
Since the introduction of this new system, quite a few female employees have passed promotion tests immediately after returning to work. As a role model among their junior fellows, they are currently working hard in new higher positions.
Morita is now ready to provide employees with career stages by taking their life events into account, allowing diverse employees to widen their appeal without limit.
Staggered Commuting System (Earlier/Later Work Hours System)
Employees having small children are challenged by the need to deal with their child-raising and business work at the same time.
Until recently, Morita had a "system for shorter work-hours for child-raising" to help employees work in a flexible manner. But this system was applicable only to employees who have a child 3 years old or younger. For example, if their child enters an elementary school from a nursery, employees were unable to respond to the changes in school commuting hours, with some having trouble commuting to and from the company.
For this reason, we introduced the "staggered commuting system" effective on September 1, 2016 so that each employee can work more flexibly depending on their personal situation. In this system, employees who have a child 12 years old or younger (till the end of March when the child finishes 6th grade) are allowed to flexibly shift their work start/end hours by up to an hour, within a period between a month and a year each time. The introduction of this system enabled employees to continue their careers without reducing their workload even during a child-raising period.
Morita Group is proactively supporting new working styles, balanced with employees' changing life stages as their children grow.
Daddy and Mammy Family Leave System
As the number of households with both parents working is increasing, maintaining a work-life balance is becoming more and more important for realizing diverse ways of working.
In order for our employees to be able to balance their work and life without difficulty, Morita has added, as part of its employee benefit package, the "daddy and mammy family leave system" to the existing special paid leave system.
This system provides employees who have a grade-school child with maximum five-day special paid leave a year for their participation in various school events. This benefit will be available until the child graduates from a grade school.
We want our employees to remain as wonderful "daddies" and "mammies" so that they can continue their career by leveraging this system while carefully watching their children grow at the same time.
Morita will continue working hard to realize both productive ways of working and having a rich life. At the same time, Morita will strive to create a workplace in which the level of employee satisfaction is high.
Page Top